Episodes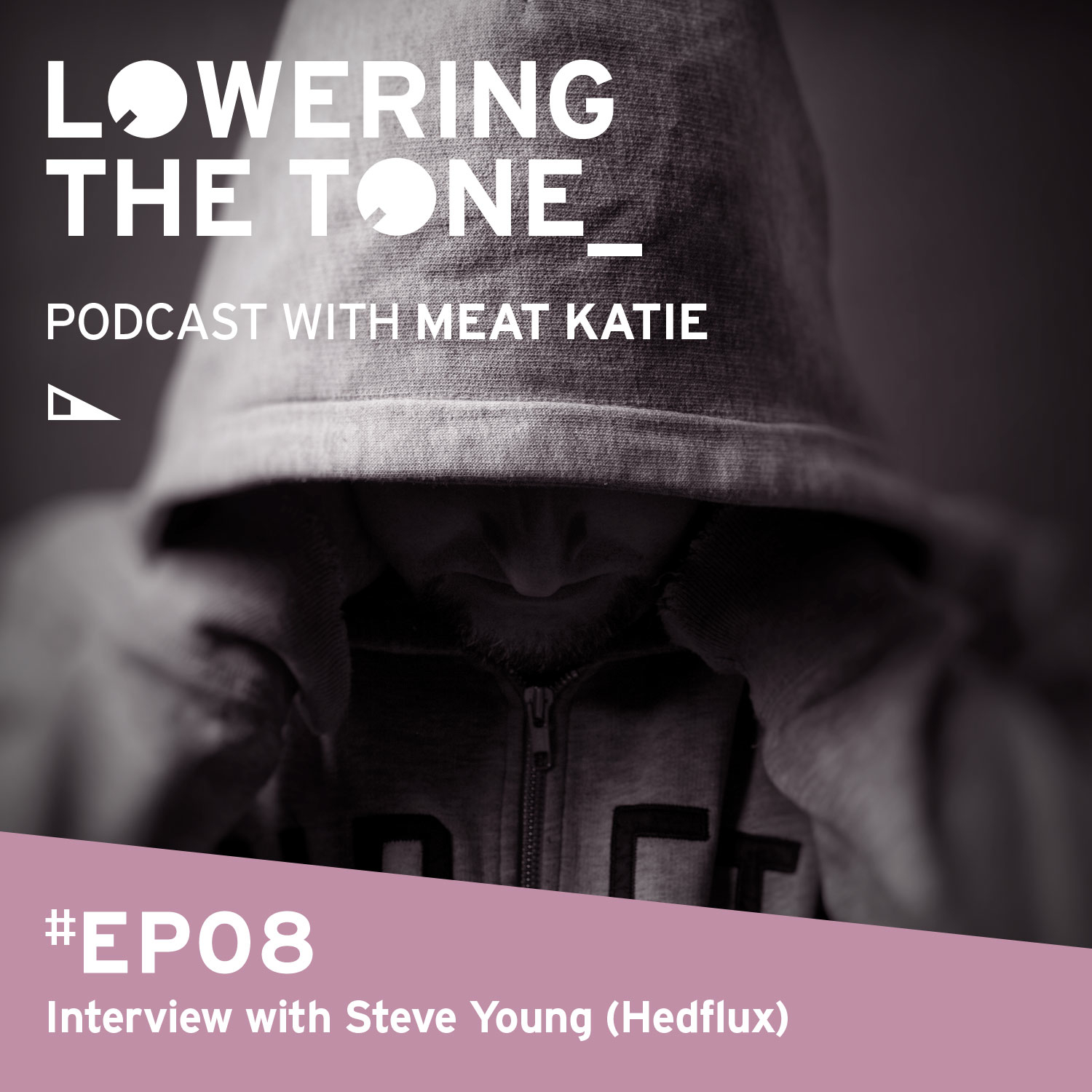 Tuesday Jan 26, 2016
Tuesday Jan 26, 2016
I'm pleased to give you Episode 8 of the Lowering The Tone Podcast, as always expect a broad mix of electronic music & chat.
This time round I had the pleasure of talking with Steve Young AKA Hedflux about his journey into music & the up's and downs of life in general, it's a long conversation which I decided not to edit down Iv'e just extended the show to fit it all in! 
Steve is an interesting and intelligent character that I am sure you will warm to.
You can help!
I try hard to make these shows honest & representative of my personality and my tastes, I hope by now that is coming through in each show & I genuinely love doing this, but I'm not the greatest at online promotion, in fact I become a bit self conscious about 'over doing it' (no one wants to be accused of Spamming), so if you can lend a hand by sharing the link via your social media platforms it would be a massive boost to the awareness…. and I won't have to look like a dick that just talks about the same thing all the time.
Alternatively if you download any music from my Bandcamp (meatkatie.bandcamp.com) page and donate any money that will add with finical assistance which is also needed for the podcast to grow. (a 2hr + show eats bandwidth like you wouldn't believe).
I will be mailing the track listing out next week and in case you are not aware, you need to subscribe at www.meatkatie.com, or you will be automatically added to the list if you download anything on my Bandcamp (meatkatie.bandcamp.com)
So I think thats about it… enjoy the show and Im keen to hear your comments via Soundcloud or Facebook
Mark (Meat Katie)
____________________
To receive a track listing for the shows you need to subscribe at
Email me on
____________________
 Bookings & Management 
Europe/Asia Bookings
____________________
Use Promo code 'LTT'
This will give a 20% discount for the lifetime of any account.